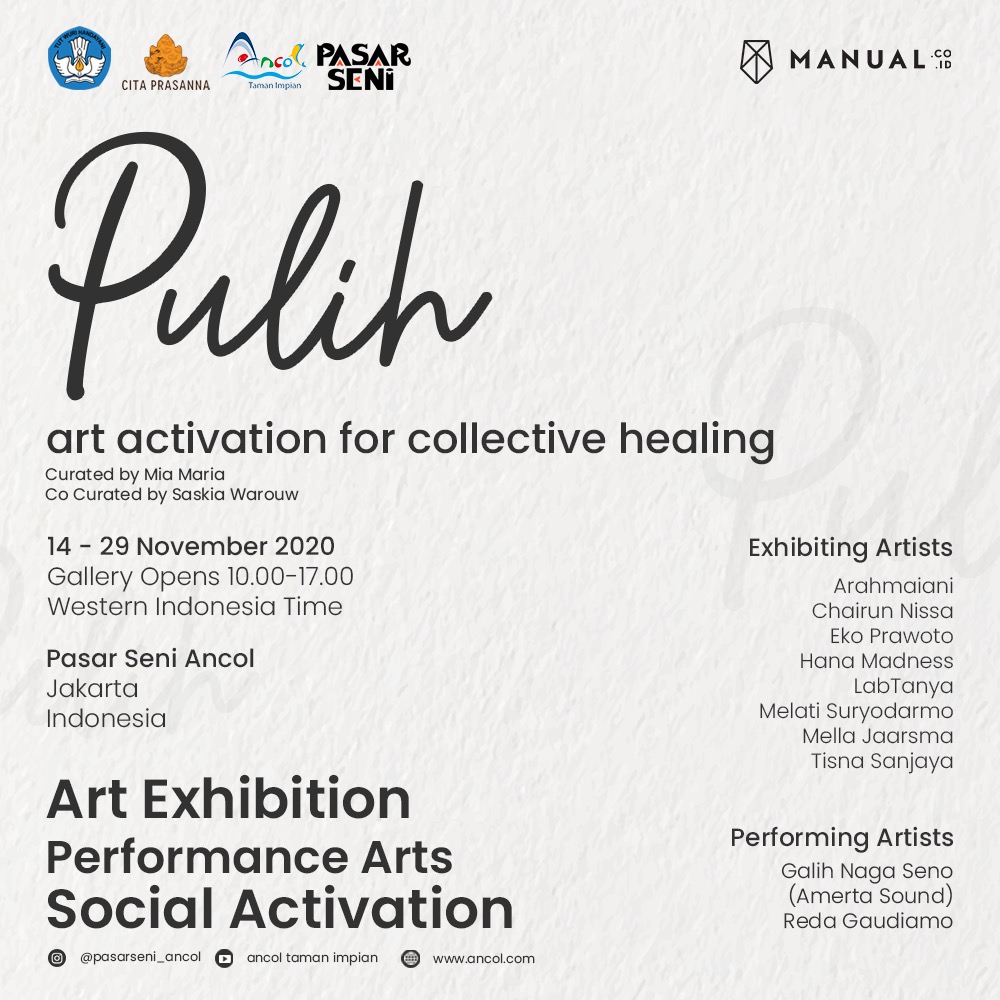 "PULIH" – Art activation for collective healing.

This exhibition involves 10 artists who expert in various mediums, including fine arts, architecture, film, and performing arts. Each artist organises activities and creates works that aim to activate intervene or create a new system that focuses on the recovery of individuals, groups, or the environment.
These days, interventions must be carried out to create a healing culture, because social welfare is not only a matter of economy and access to physical health, but also a relationship with one's identity and communal identity, through its cultural arts.

Pasar Seni Ancol in collaboration with Yayasan Cita Prasanna, supported by the Directorate of Culture Ministry of Education and Culture presents an art activation for mutual recovery, "Pulih".

Curated by Mia Maria
Co-Curated by Saskia Warouw
Exhibiting Artists:

Arahmaiani
Chairun Nissa
Eko Prawoto
Hana Madness
LabTanya
Melati Suryodarmo
Mella Jaarsma
Tisna Sanjaya

Performing Artists:

Galih Naga Seno (Amerta Sound)
Reda Gaudiamo
14 November – 29 November 2020

To access the exhibition virtually, kindly visit the following link
Virtual Gallery Pasar Seni Ancol