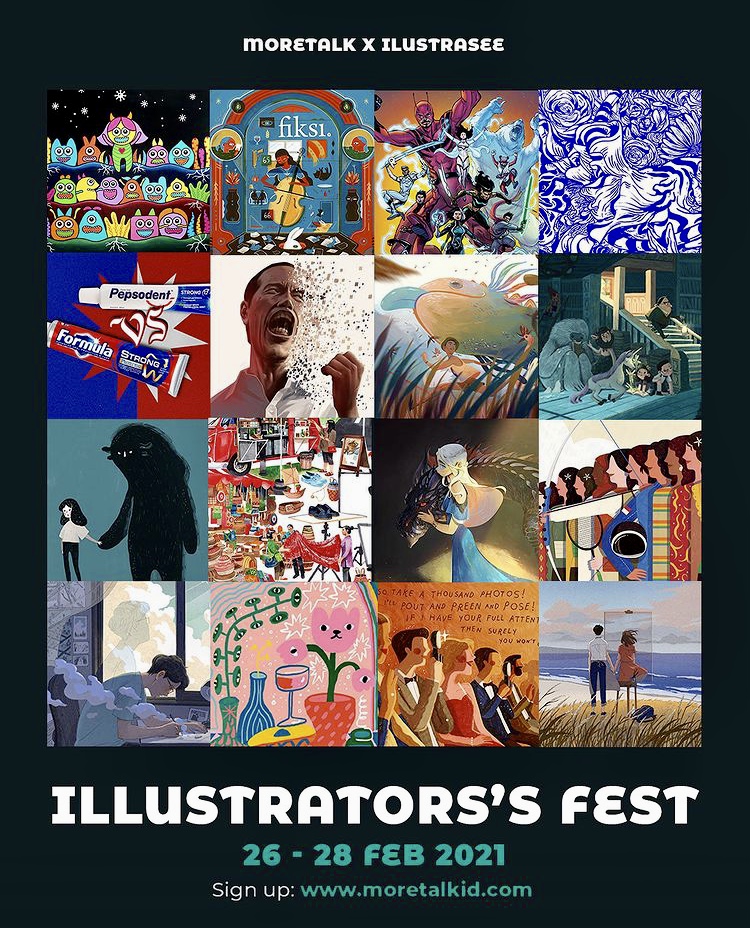 Moretalk & Ilustrasee proudly presents,
ILLUSTRATORS' FEST 2021

A 3-day event that raises upstream to downstream topics around the world of illustration. Learn directly from illustrators, comic artists, and Indonesian creative workers whose works can be found at Marvel, Google, National Geographics, Netflix, Harper Collins, and Adidas.
Each ILLUSTRATORS' FEST class has been curated & designed to answer the most common questions & anxieties in the world of illustration. Both from idea conception, execution, negotiation with clients, until plagiarism.
This event is dedicated to illustrators, creatives, and anyone with an interest in illustration.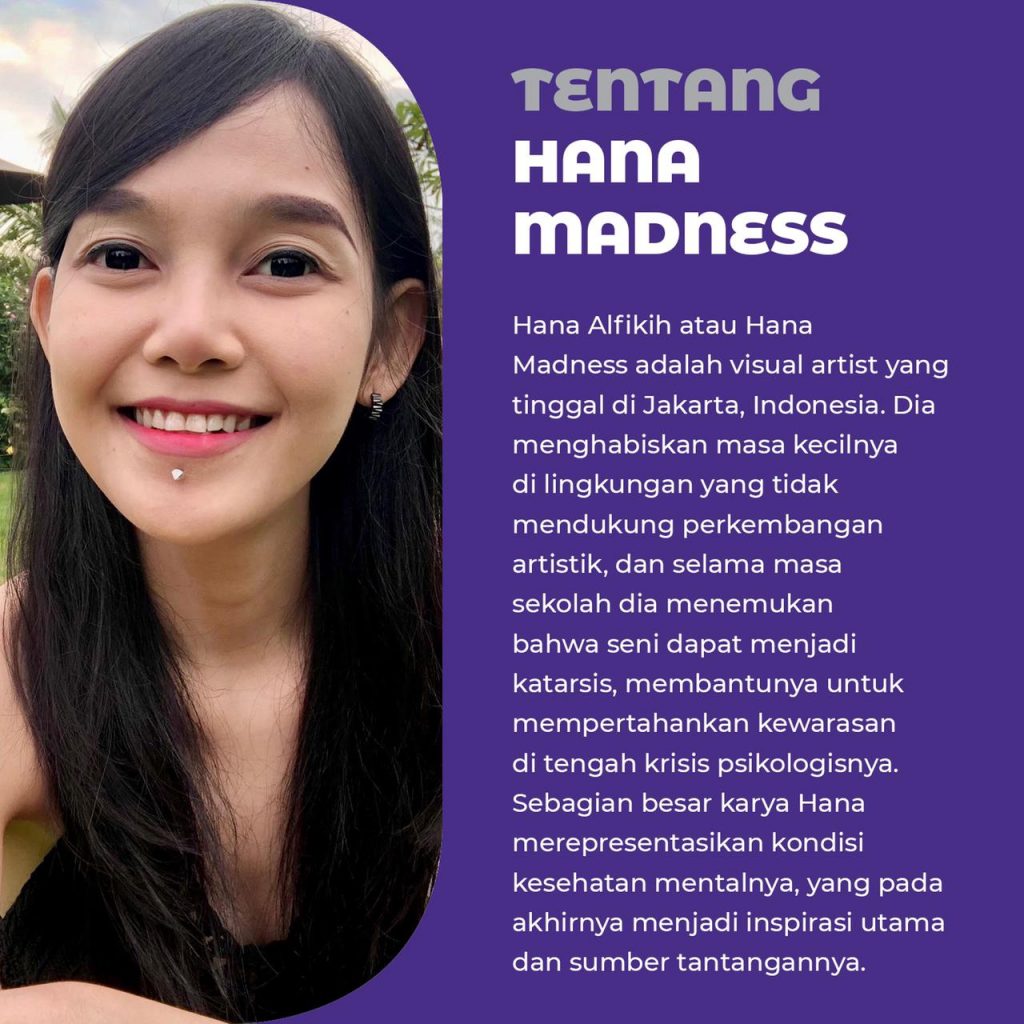 "Art & Mental Health" with Hana Madness
Sunday, 28 February 2021
at 5-6 PM
More info: https://moretalkid.com/ticket