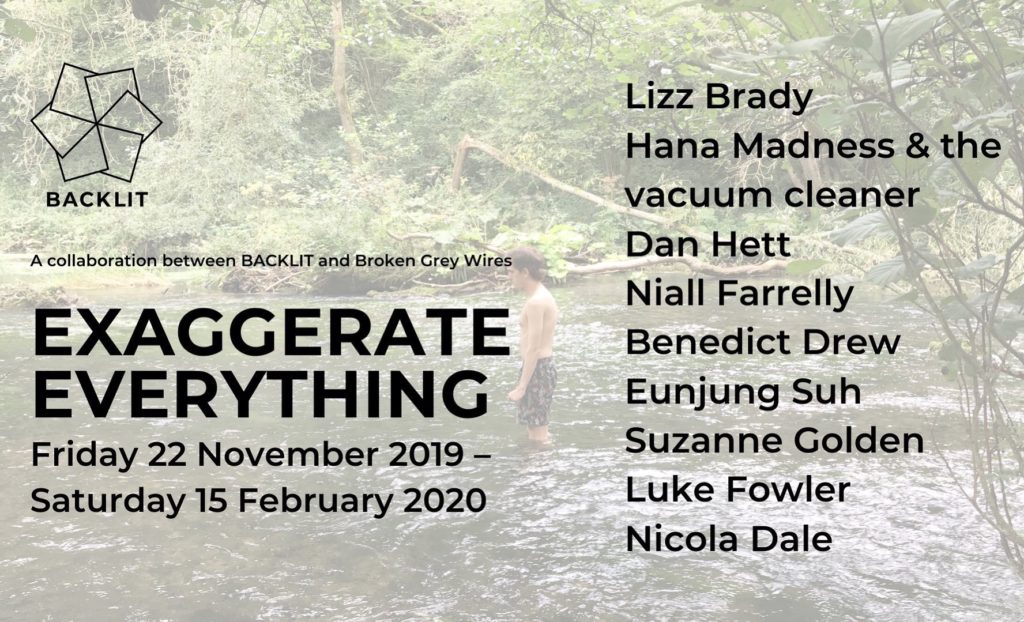 In Chains, my film with @vacuumcleaner will be part of Exaggerate Everything exhibition which explores the role of art in understanding mental health, curated by Lizz Brady.


EXAGGERATE EVERYTHING is a collaboration between BACKLIT Gallery and Manchester based artist initiative, Broken Grey Wires, led by Lizz Brady.
The exhibition will present works by artists sharing their different personal experiences of mental health and wellbeing, with the aim of opening up difficult conversations around these subjects.
This dynamic exhibition will showcase 9 artists with a range of practices and disciplines, to explore the reality of everyday living with mental health issues.

Artists include; Lizz Brady, Hana Madness and the vacuum cleaner, Dan Hett, Niall Farrelly, Benedict Drew, Eunjung Suh, Suzanne Golden, Luke Fowler and Nicola Dale.

Will be held at Backlit Gallery from 22 Nov 2019 until 15 Feb 2020