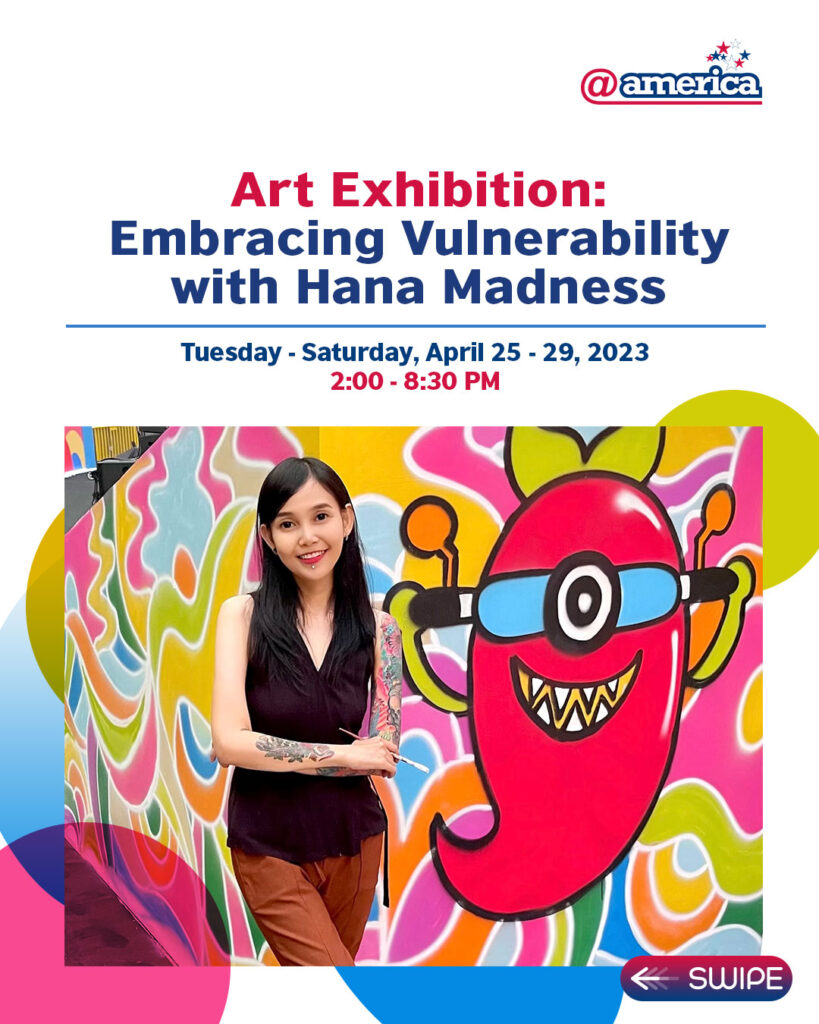 Everyone has weaknesses and vulnerable sides, but not everyone can accept them. Even though by admitting your vulnerable side, you can be more at peace with yourself, confident and become stronger!
Hana Madness is an artist who voices mental health through doodle art. Feel the power and beauty behind imperfection through these works of art only at "Art Exhibition: Embracing Vulnerability with Hana Madness"

📅 25 – 29 April 2023
🕒 14:00 – 20:30 WIB
📍 @atamerica, Pacific Place Mall, Lt.3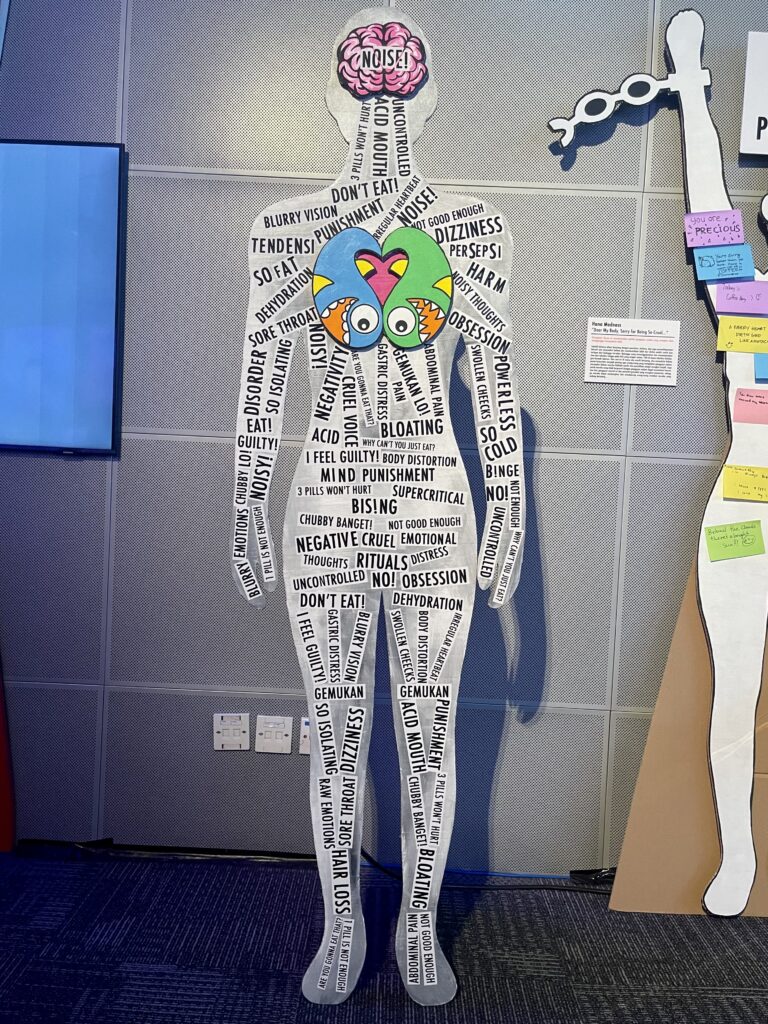 Many people think I have won. That I have managed to beat my mental disability. Actually not really, because I'm still struggling, even often fall. But I feel that this is what makes me a complete human being. That I should continue to celebrate and embrace my struggles, my triumphs and my failures. Isn't there nothing wrong with feeling exhausted, helpless? As long as the access and support I need is available. There's nothing wrong with running fast or walking a little slower…
Because disability is not a bad word & we can't be invisible anymore!
Isn't it true that a sense of wholeness, partisanship, and dignity is everyone's right? We are worthy of love, security, community and solidarity. We deserve to celebrate our abilities, talents, achievements, and existence or the fact that we exist, are part of this world."
I invite all of you to come to my second mini solo exhibition entitled "Embracing Vulnerability" where for the first time I will be presenting a work that explores my experience with 'eating disorders' for dozens of years, and even to this day where I'm still struggling along with some of my exsisting digital works… So yeah, see you soon!!!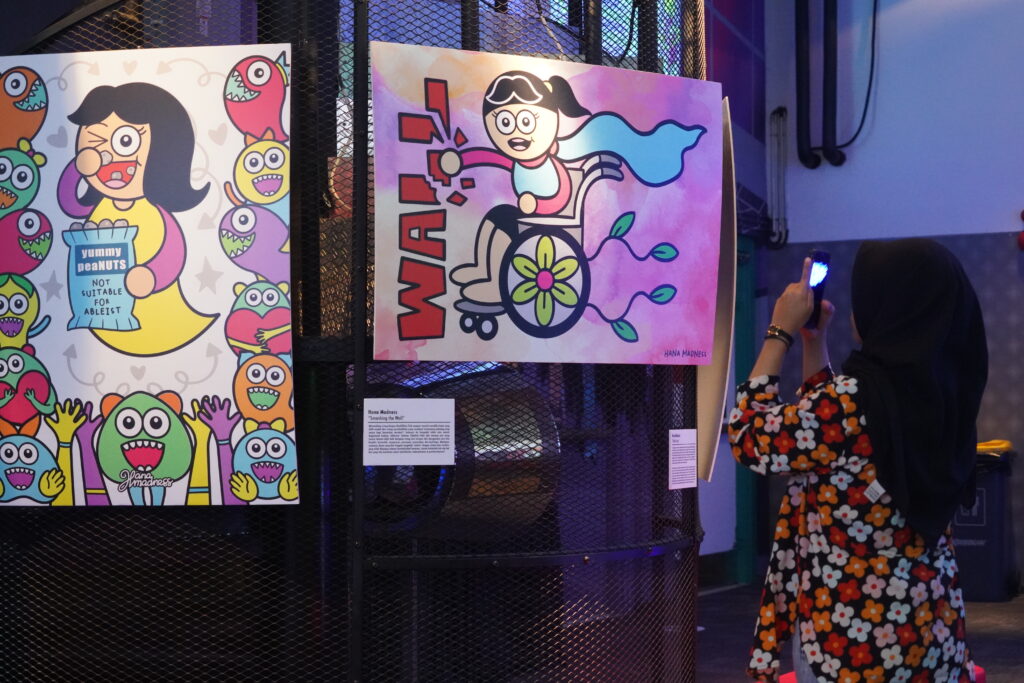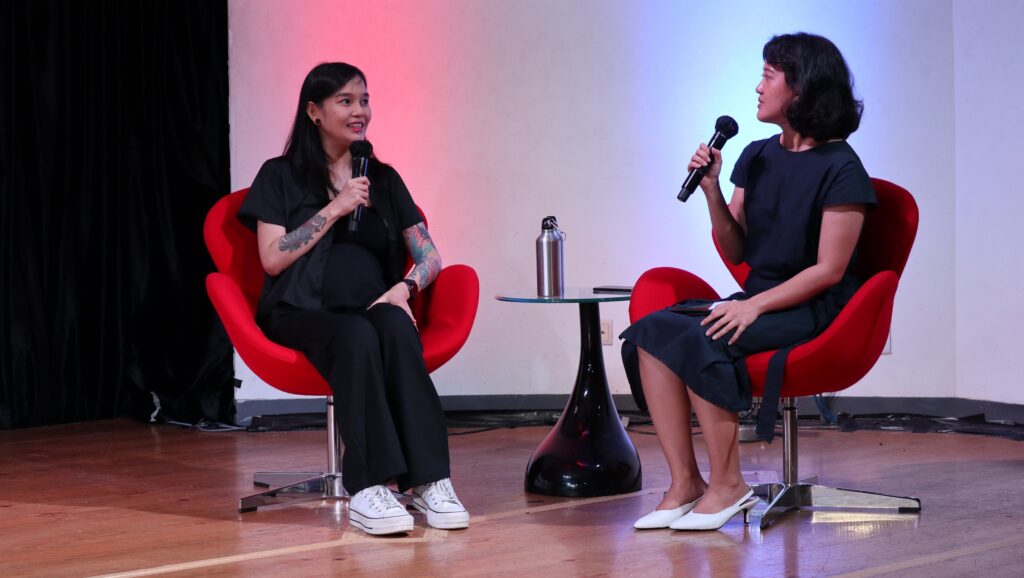 ((Talk show Reflective Canvas: Embracing Vulnerability through Art with Hana Madness, moderated by Maria Immaculata Friday, April 28, 2023))