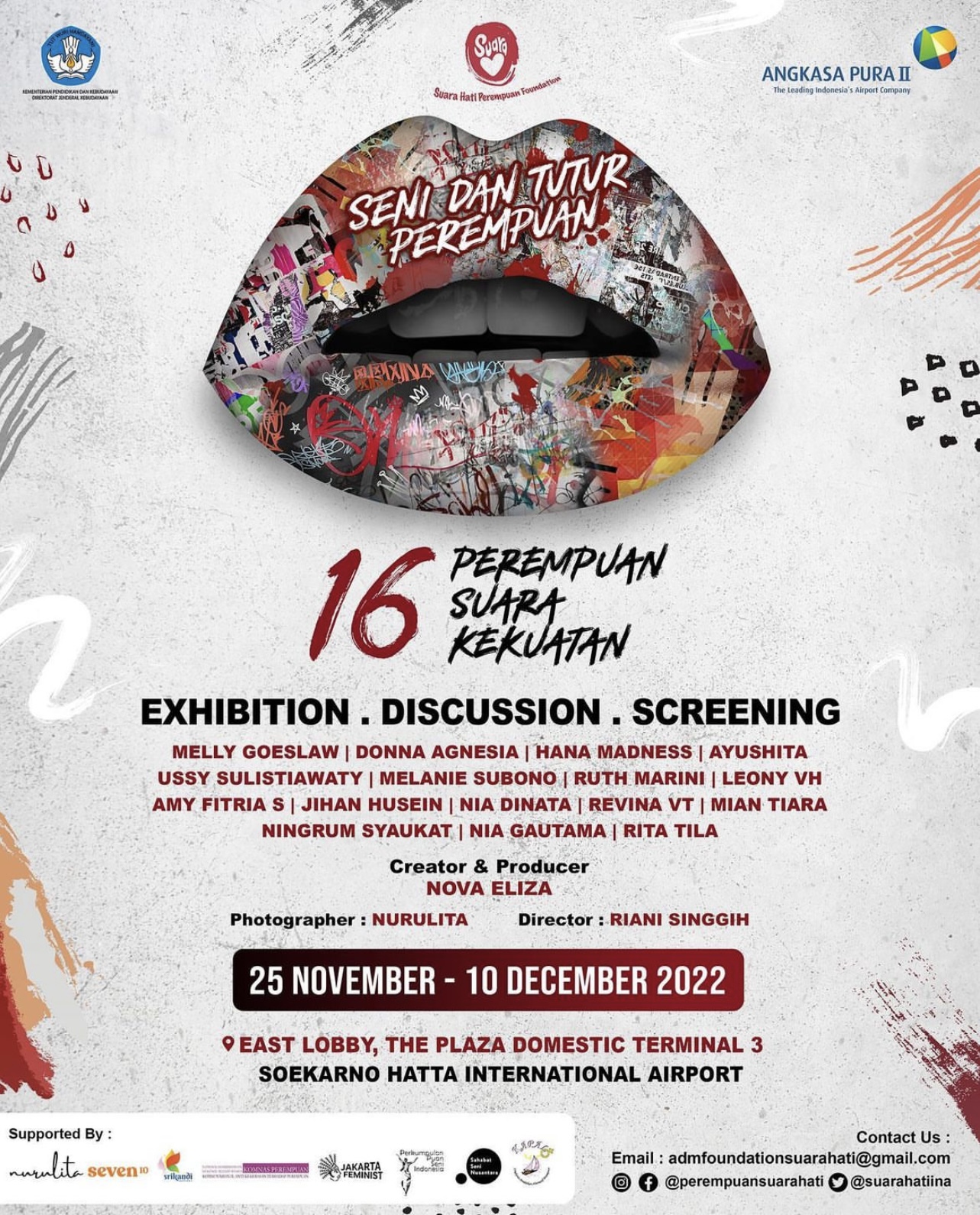 "Seni & Tutur Perempuan" (Women's Arts & Speech) presented by Perempuan Suara Hati Foundation.
In commemoration of the International 16 Days of Non-Violence Against Women Campaign, Suara Hati Perempuan Foundation has the theme, "Creating a safe space for women using art media". This event aims to increase awareness in terms of women's voices so that they can gain freedom of opinion, obtain equal human rights, and be able to express themselves through greater access to art. Through Exhibitions, Panel Discussions and Screening Videos from several sources, this event can be a riveting event for women in Indonesia.

An interesting collaboration of 16 Indonesian artists with a concept that was born from the widespread issue of women's anxiety through various ideas and various kinds of expressions, one of which is their experience as victims of sexual violence and how we must work together to break the chain of all forms of harassment and oppression that are often experienced by women.
Directed by Nova Eliza
Featuring:
Melly Goeslaw, Donna Agnesia, Hana Madness, Ayushita, Ussy Sulistyawati, Melanie Subono, Ruth Marini, Leony VH, Amy Fitria, Jihan Husein, Nia Dinata, Revita VT, Mian Tiara, Ningrum Syaukat, Nia Gautama, Rita Tila
Date: 25 November – 10 December 2022
Place: East Lobby, The Plaza Domestic Terminal 3 Soekarno Hatta International Airport Jakarta