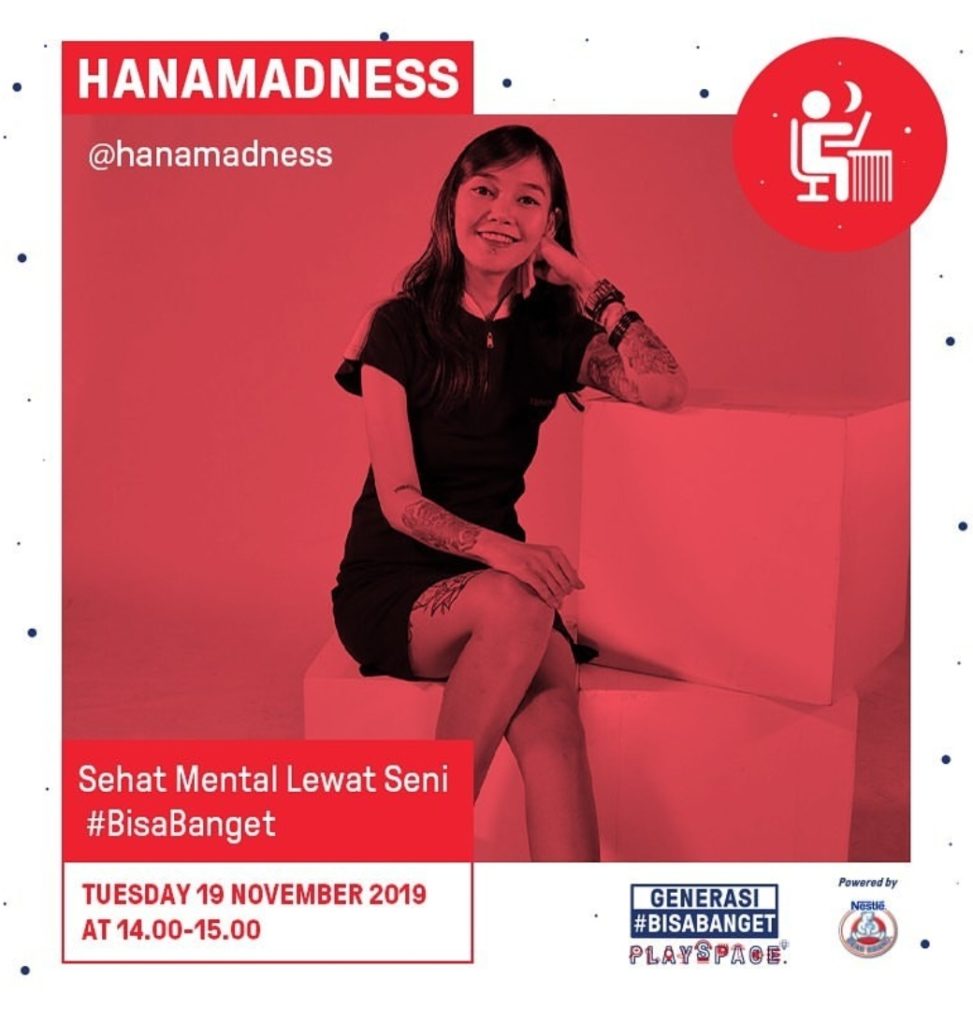 Art talk with Hana Madness with the theme "Sehat Mental Lewat Seni" #Bisabanget presented by Bear Brand ID.
Tuesday, 19 November 2019
from 2 to 3 pm at Panin Tower-Senayan City, Jakarta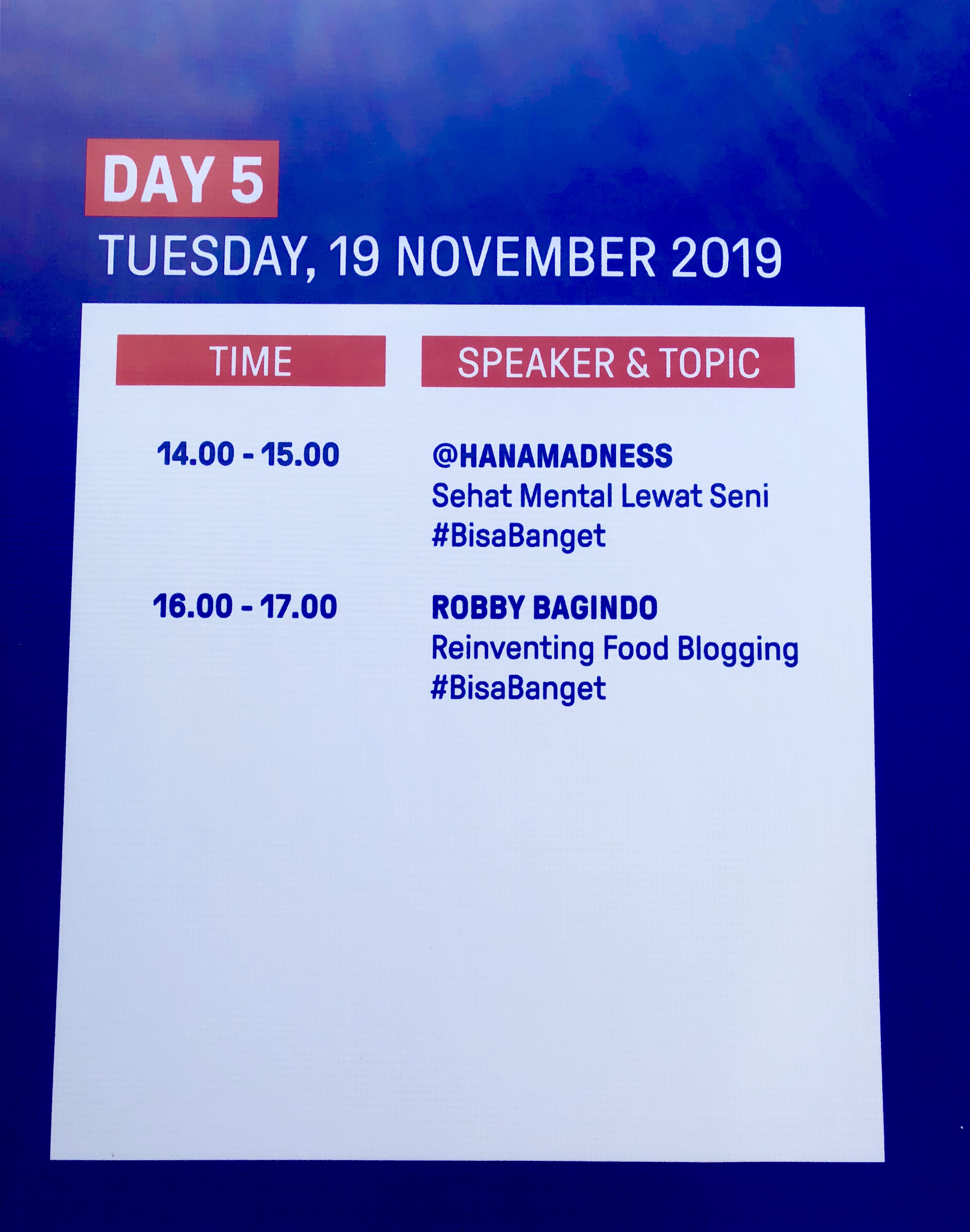 During the speech from #GenerasiBisaBanget presented by Bear Brand along with me as as speaker for "Sehat Mental Lewat Seni". I was quite surprised by the positive questions & curiosity who came from the audience.
Once again, thank you so much for the stage that was given to me to spread awareness about the importance of mental health and how it relates to art based on my experiences.