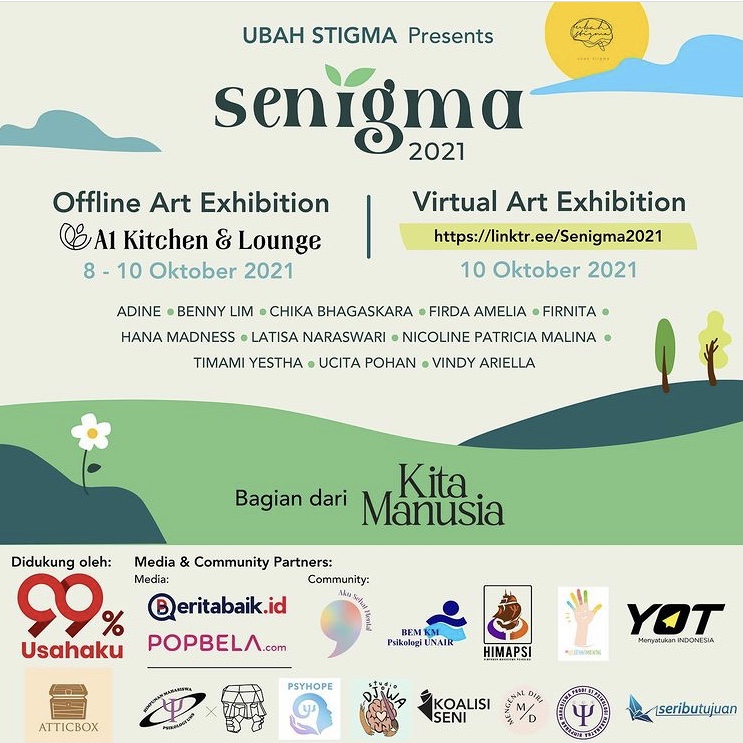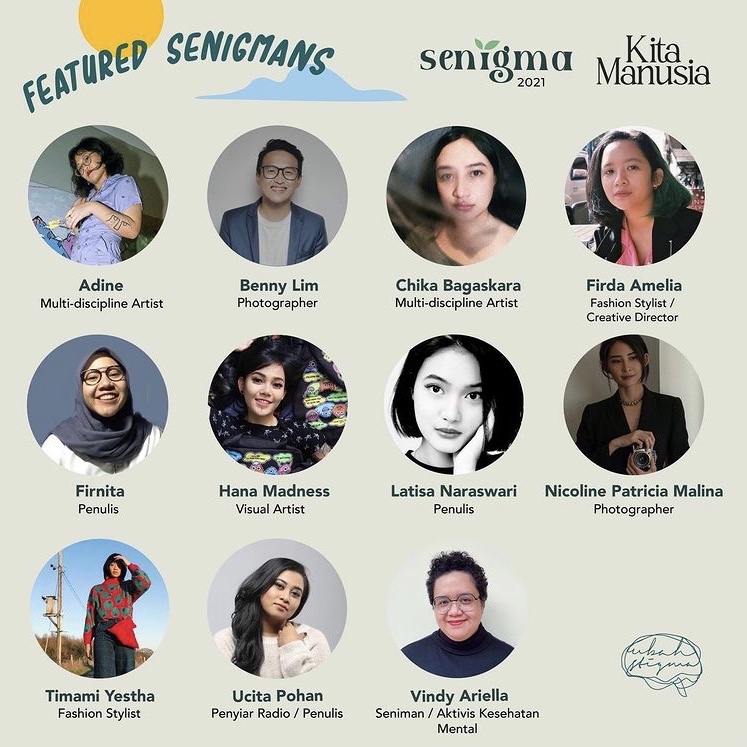 In celebration of World Mental Health Day, Ubah Stigma presents the 4th Senigma. Through Senigma, Ubah Stigma aims to use art as a medium to create, express, and raise awareness of the importance of mental health.

"Senigma Virtual Art Exhibition" will be held on:
Sunday, October 10, 2021
SENIGMA EXHIBITION 2021
The "Virtual Art Exhibition" which is also part of Kita Manusia will present many guest stars in the field of art who will jointly display their artworks including; Hana Madness, Benny Lim, Latisa Naraswari, Chika Bagaskara, Firda Amelia, Vindy Ariella, Ucita Pohan, Firnita, Timami Yestha, Nicole Patricia Malina.
We hope that through this event we can provide various supports, share stories, and connect with each other.