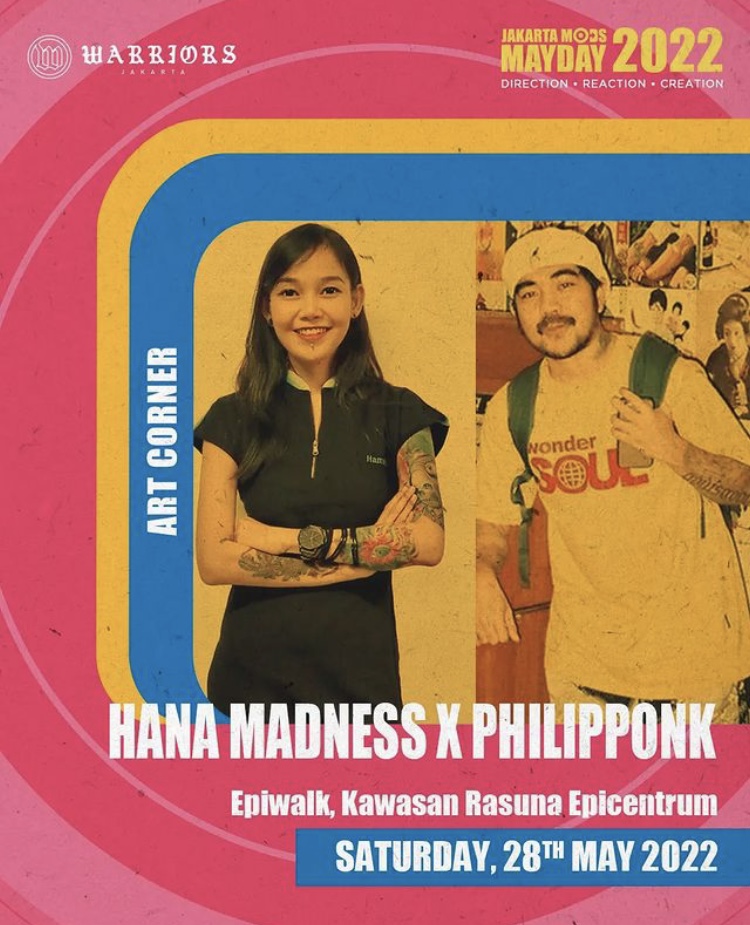 Music? fashion? scooter riding? Who says we're only stopping here?
The Mods May Day experience will end this year with an art exhibition that embraces modern-contemporary art, with various collaborations from extraordinary artists including
@hanamadness x @philipponk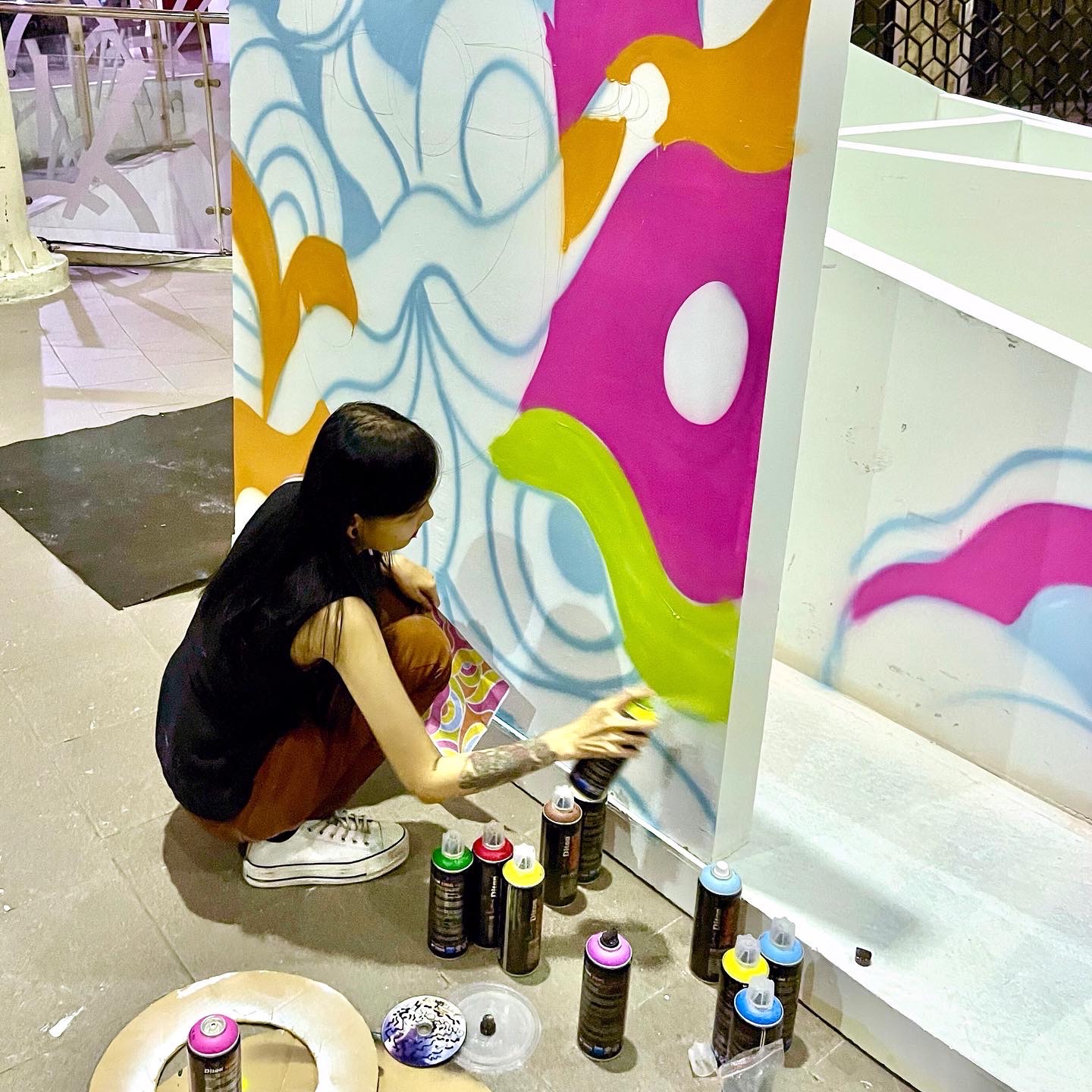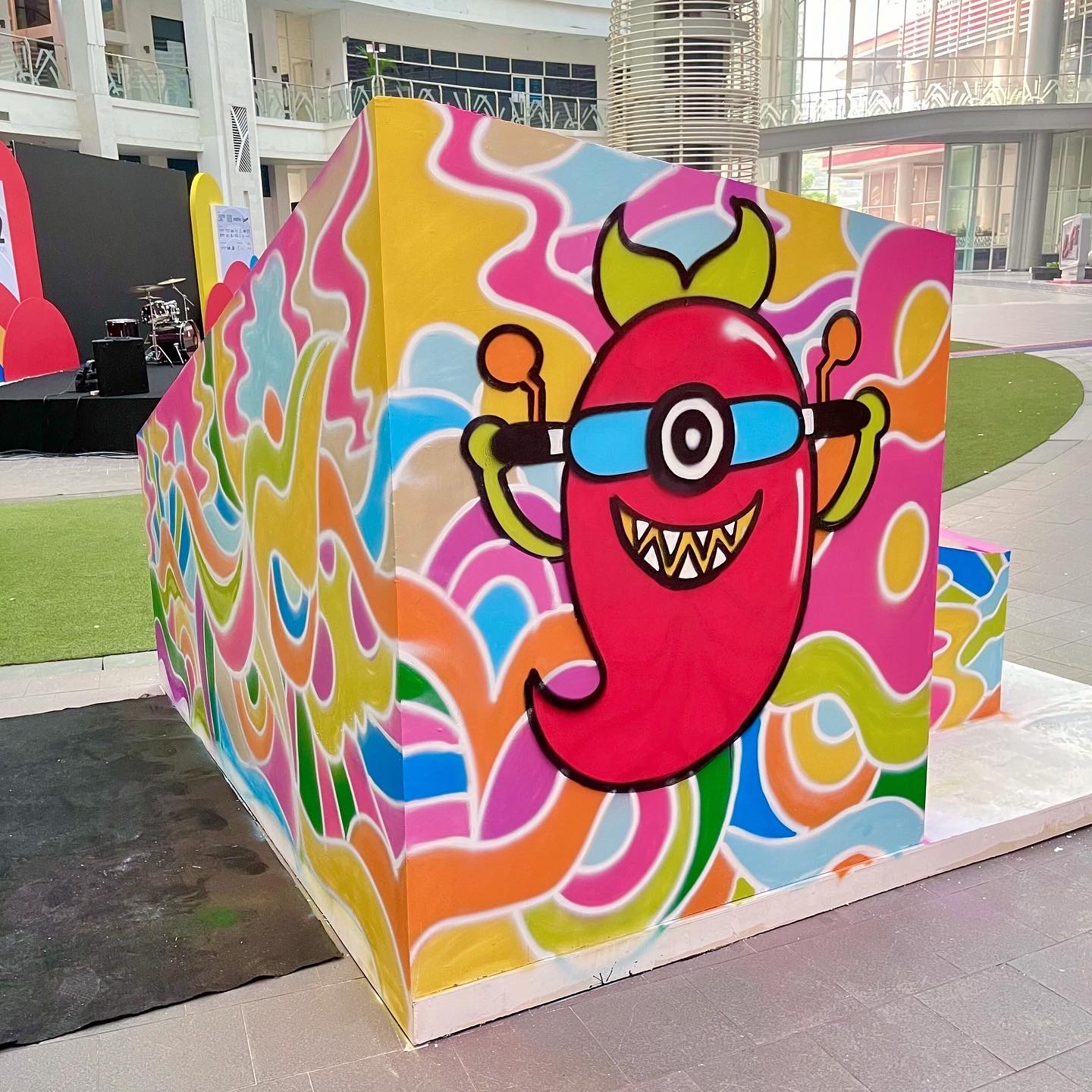 It's a pleasure for me to be involved at Jakarta Mods Mayday 2022 where I collaborated with Philipponk (Jakarta based artist) to create a mural installation that was displayed on 28 May 2022 at Epiwalk Kuningan, Jakarta. This is an annual event held by @warriors_jkt

My piece is called "Mayday Dreamers". I see from my point of view how the working class should be able to celebrate their lives with fun things like music, fashion, and the subculture that surrounds them. This is not only a matter of financial well-being (which of course must be fought for), but also about the mental health of the working class which we often forget. For me this is a celebration of solidarity, community and togetherness.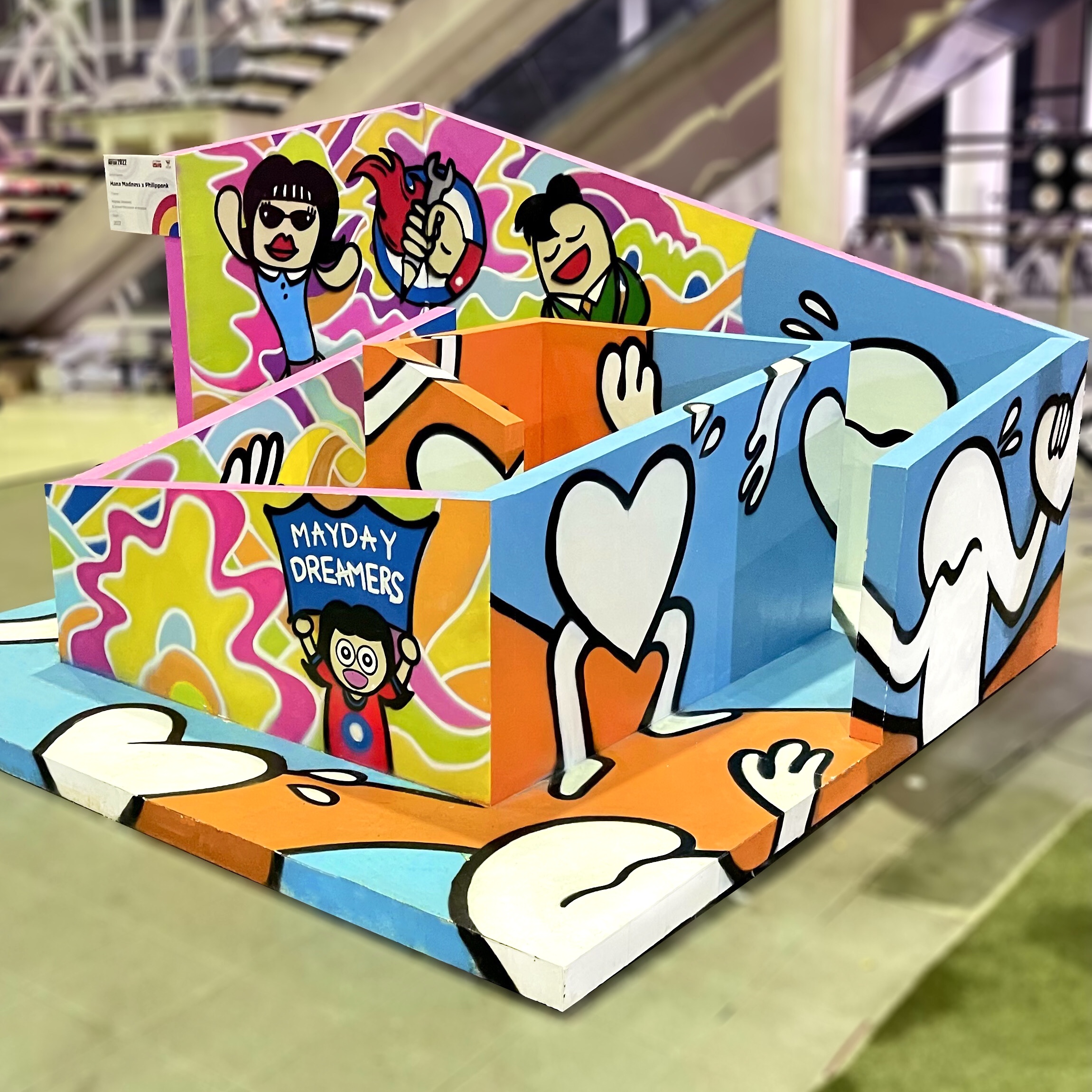 And there you go! The result of our collaboration
"Mayday Dreamers" by Hana Madness x "Spread the Lovvve at Mayday" by Philipponk