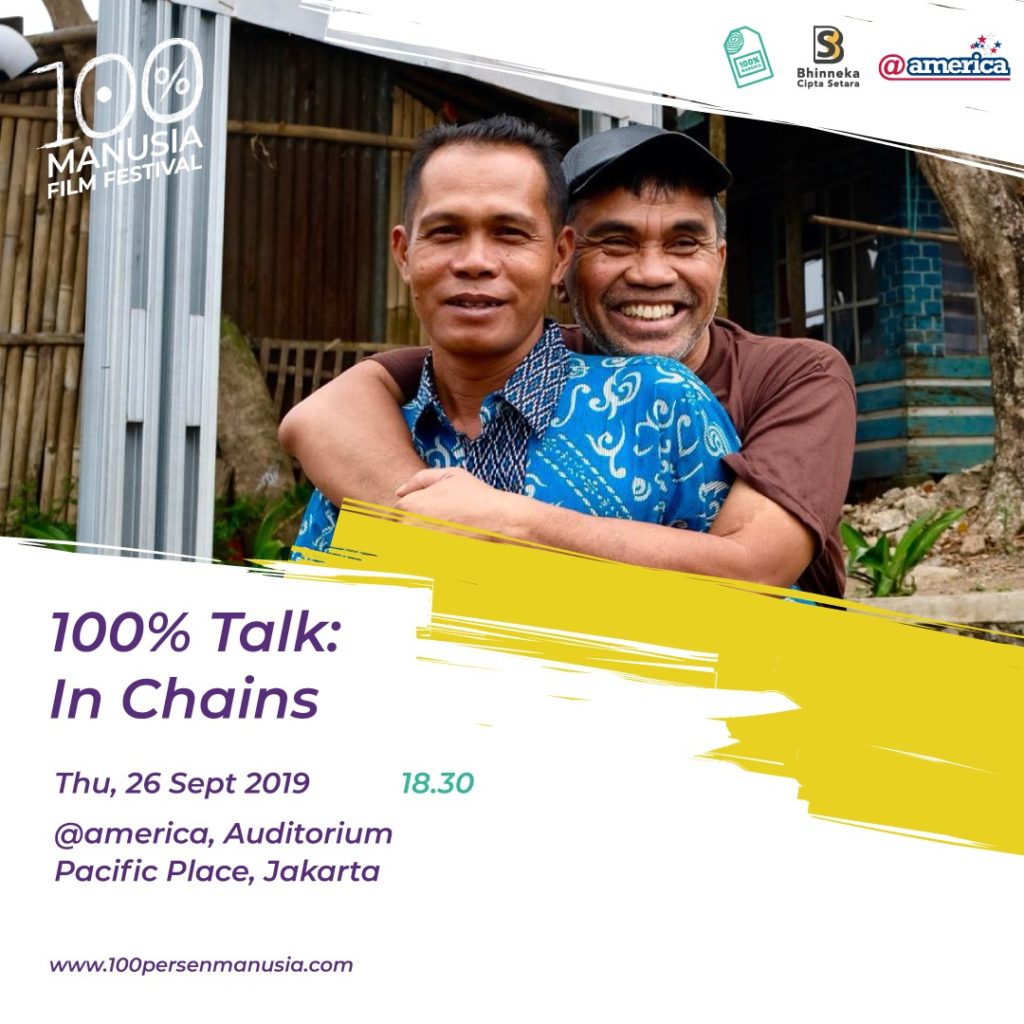 In Chains my film with 'the vacuum cleaner' will be screened at @100persenmanusia Film Festival on Sept 26, 2019 at @atamerica followed by the open discussion with Nurhamid (a founder of @istanaksj, a mental health community that focuses to liberate mad people from chains and cages), Pupun (as an ex pasung survivor), & @hanamadness.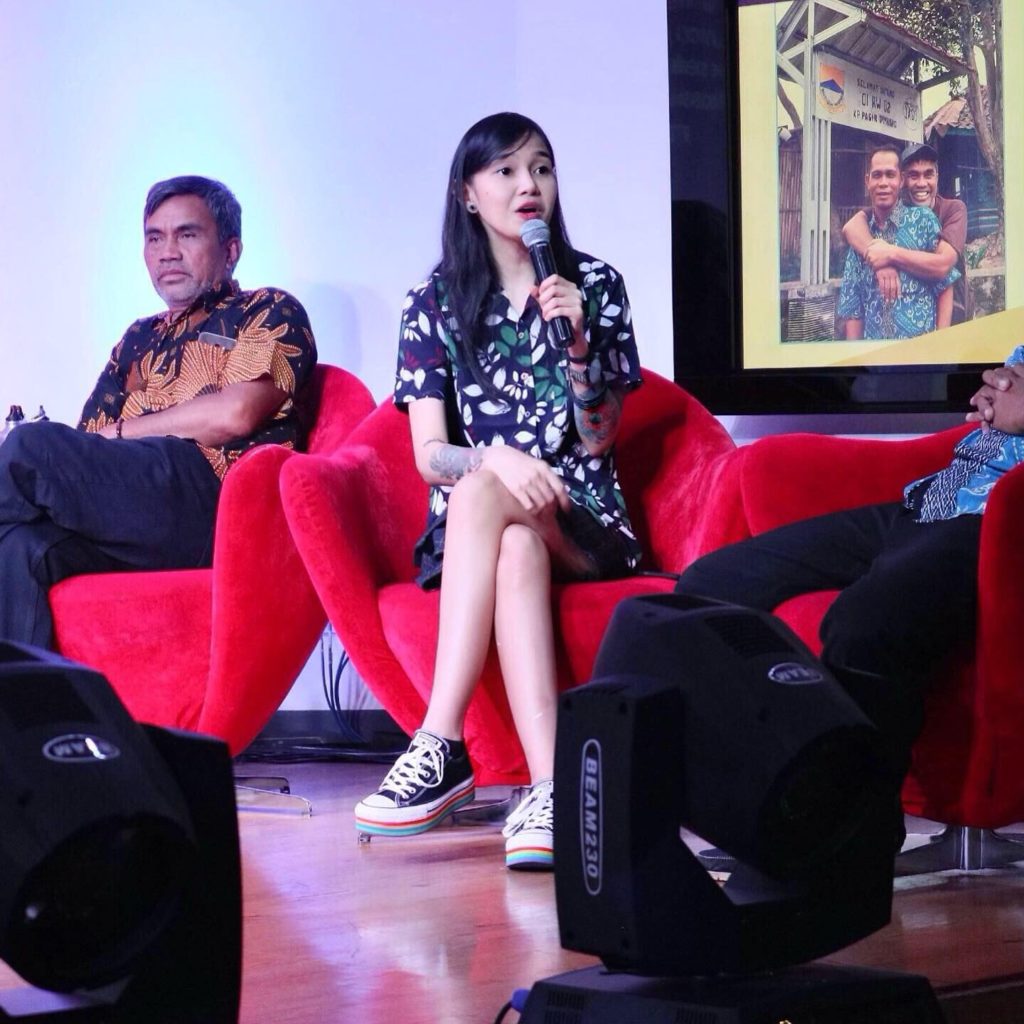 Writing updated*
From the screening of In Chains film at @100persenmanusia on last Thursday. I got a chance to finally reunite with these 2 amazing men!
Nurhamid, a founder of @istanaksj told us about his story in liberating mad people from "Pasung" either in the form of chains or cages, also his spirit to keep educating our community that mental health problems are medical not mystical things!
Pupun, told us about his life experiences where he was caged for 6 months because of his mental health problems years ago. But now he's fully empowered and has got his life back because of the support & right treatments.
We also invited some mental health survivors to the stage to tell us more about the role of @istanaksj in helping them to recover!

The struggle will never stop, my friends! There are many ways to advocate for mental health issues, and let's keep going hand in hand!