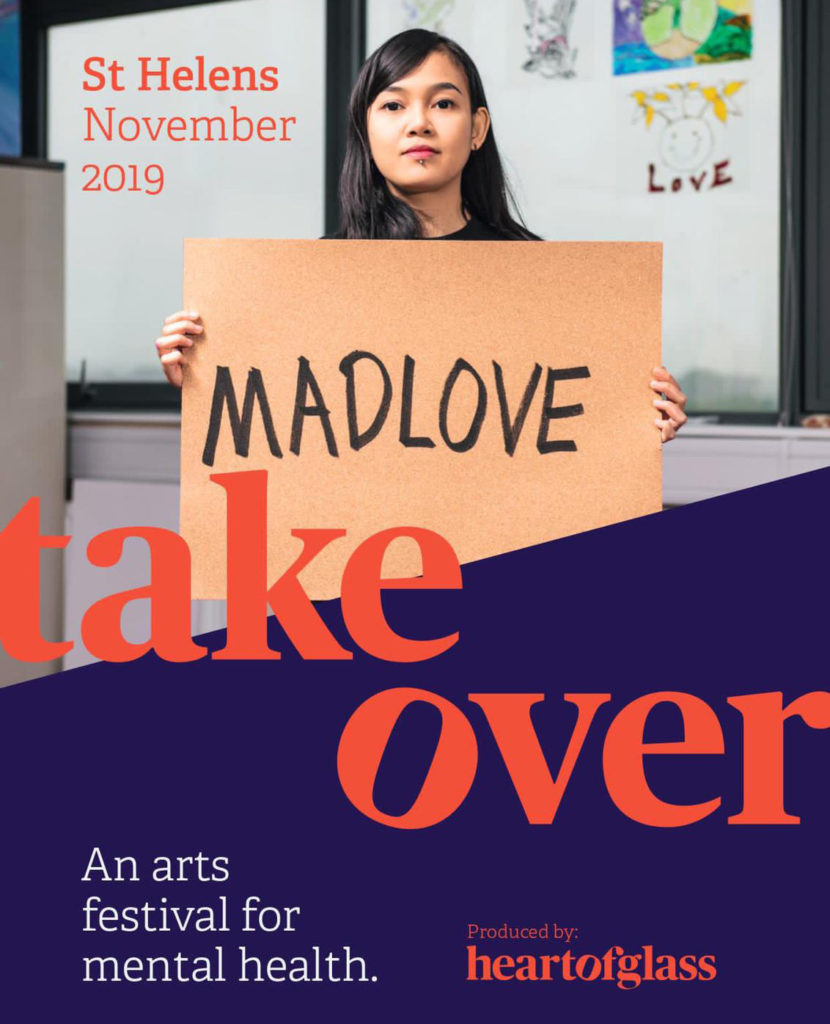 I'm beyond happy to finally annouce that I will be a part of #TakeOverStHelens this November curated by 'the vacuum cleaner' & produced by Heart of Glass

"Labelled as the suicide capital of England and Wales, St Helens needs some love, some Madlove…"
Take Over is our annual festival that reimagines public spaces through art projects made with, for and about people in St Helens. This year they've invited artist and mental health activist the vacuum cleaner (aka James Leadbitter) to take over a vast empty shop and create a space for art, conversation and care.
Many of the artists and groups involved have struggled with their own mental health and now create amazing projects that try to help us care for ourselves and others.

Featuring:

-Acclaimed Indonesian artist and activist, Hana Madness who will cover the town in colourful bipolar monsters.
ㅤㅤㅤㅤㅤㅤ
– Perrier Award-winning comedian, Kim Noble will present his attempts to end his loneliness.
ㅤㅤㅤㅤㅤㅤ
– Local artist Hwa Young Jung is having conversations across the town to create a map of all the places in St Helens where you can experience care – from the friendly person working at the chippy to formal mental health support services.
ㅤㅤㅤㅤㅤㅤ
– Writer, artist and part-time superhero Jess Thom A.K.A Touretteshero, whose comedy show Stand Up, Sit Down, Roll Over proves it is possible to be both the most persistent heckler as well as the main act, and will open the festival on Friday November 1st 2019.
ㅤㅤㅤㅤㅤㅤ
It will be open 11am – 6pm, Tuesday – Saturday, at the old Argos store, Unit 2, The Hardshaw Centre, Church Street, St Helens. Everything is free & everyone is welcome.