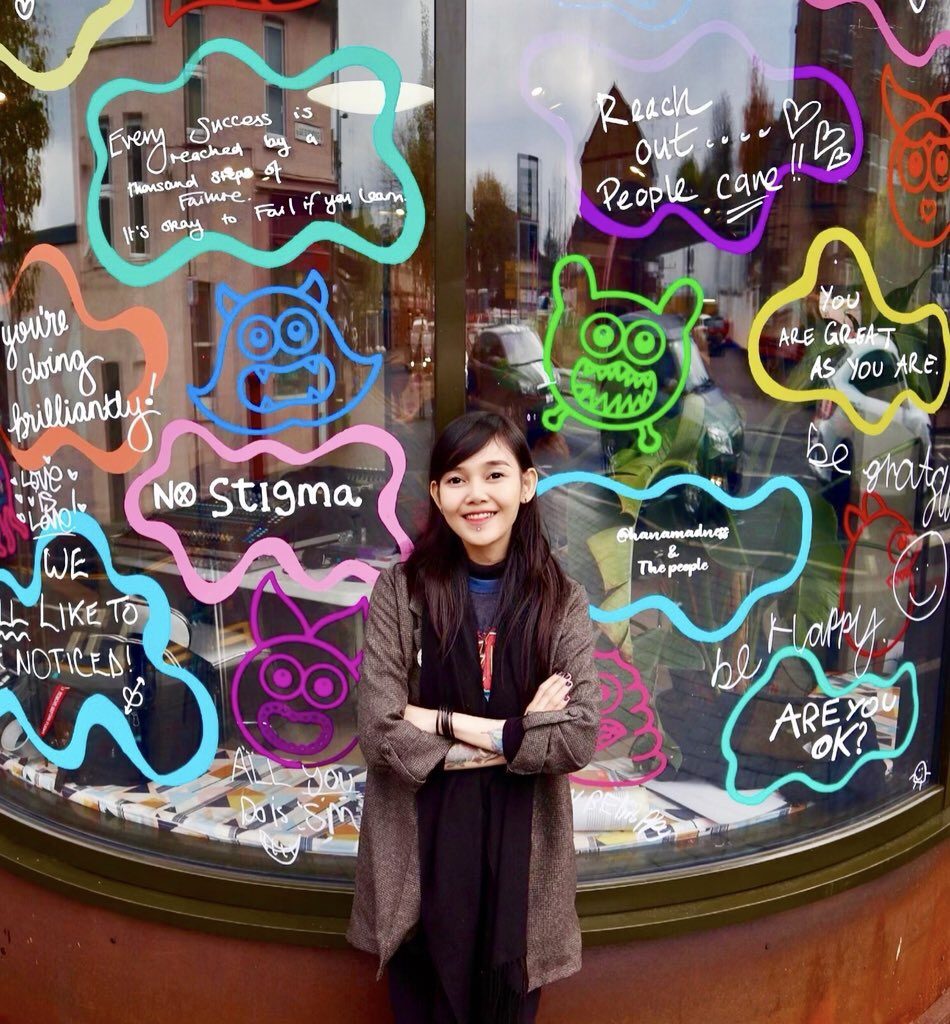 Here back again I'm in London. Placing my characters on the window of @bangslondon as part of Art Assembly Festival in Walthamstow which aims to promote the ongoing Madlove TakeOver Festival in St. Helens where I am also a part of.
I call this window project as "Hana Madness & The People" by asking them to write something empowering for someone with mental health issues. Because we all know, it can be really hard to find a support if we are currently in a mental state. Say something bad is so easy, but something nice and empowering is also really easy to say. So you decide!
Besides the window project, I also brought my postcards all the way from Jakarta to UK, to be written by some people at Walthamstow Festival London about something postive to be given to the place called CGL (for drugs & alcohol addiction) that I worked with back in August in a city called St Helens.