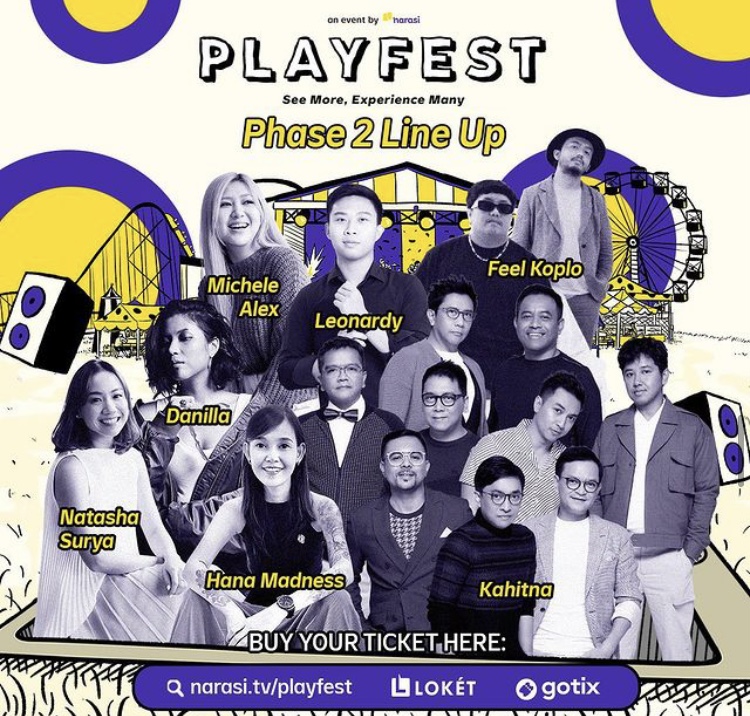 Playfest is a yearly event held by Narasi based on the 3C mantra: Content, Collaboration, Community.
This year, Playfest come back with offline experience that can emphasizes you in all in one experience that bringing millenials to another level of creativity and imagination.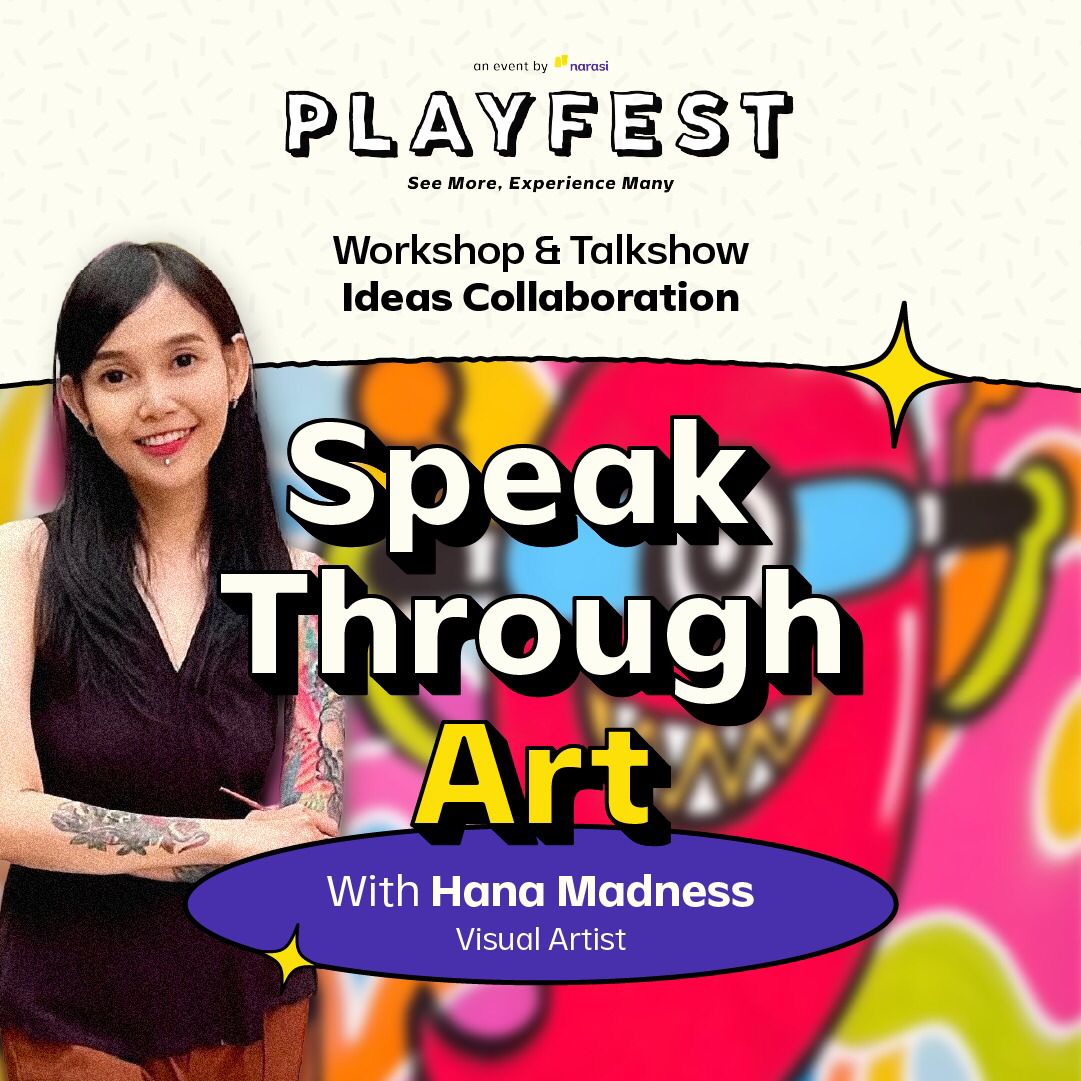 Speak Through Art With Hana Madness
In collaboration with Hana Madness the famous visual artist with her creation. People can speak through art with Hana at playfest. Audience will get the opportunity to channeling their art passion through this session, also – they will get an "Art Kit" like blank canvas and tote bag so they can do the art on the provided medium.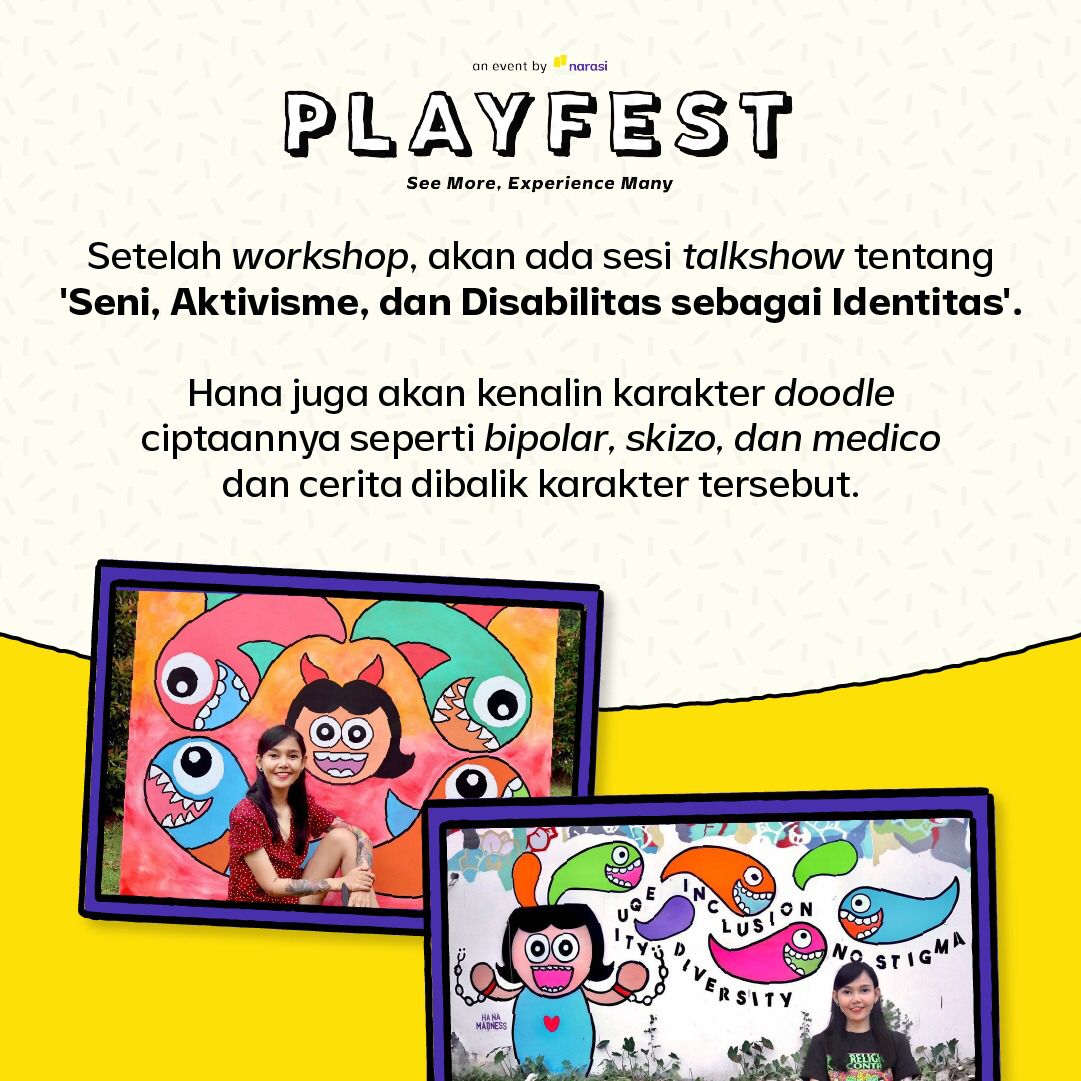 Besides the fun workshop, Hana will also be a speaker at a talkshow session about 'Seni, Aktivisme, dan Disabilitas sebagai Identitas'. ('Art, Activism, and Disability as Identity'.)
Event Details
Date: September, 17th 2022
Location: Istora Senayan
Time: 13.00 – 22.00 WIB
Book your ticket here!