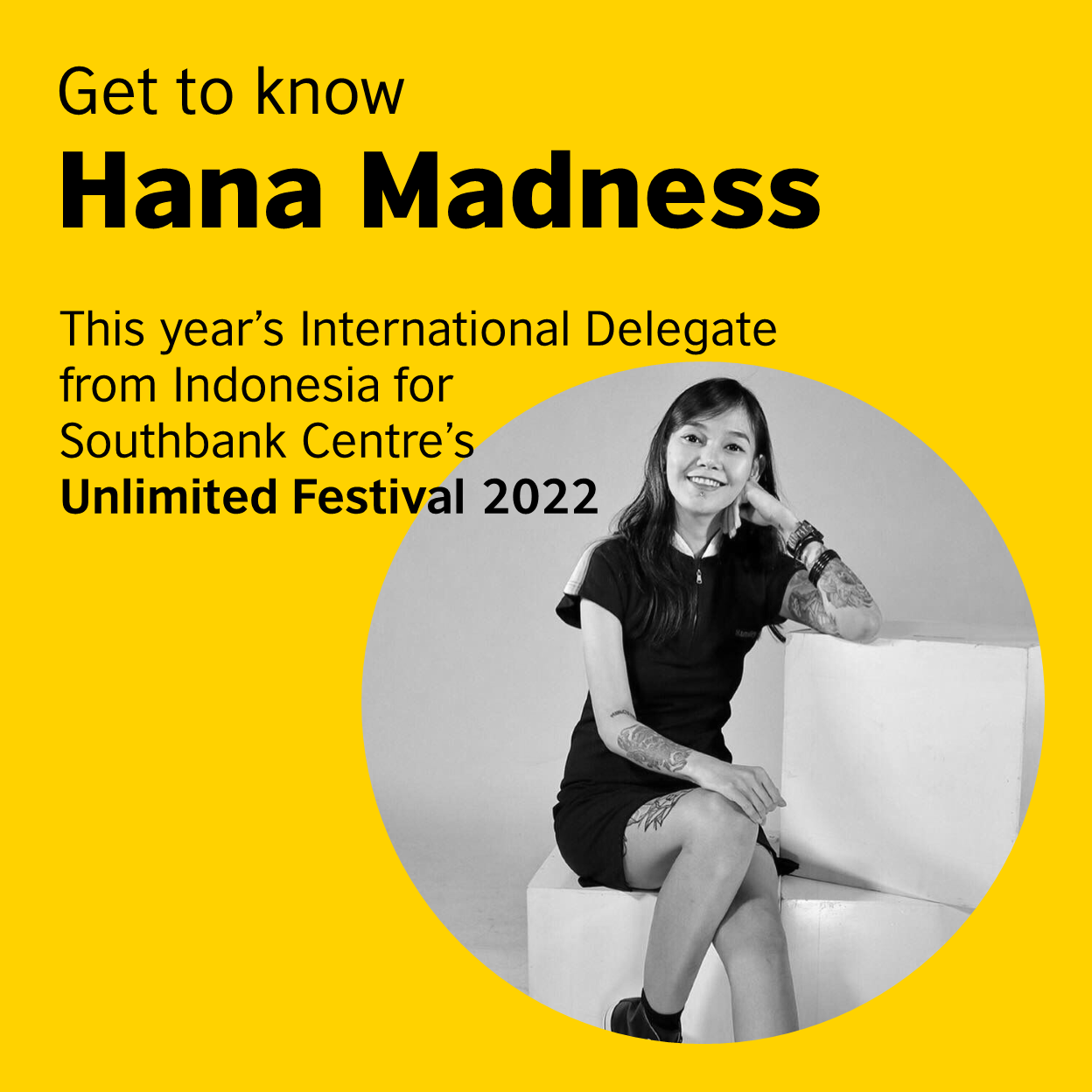 I still can't believe this was my 5th time visiting UK and for the 2nd time attending Unlimited Festival from 7-11 Sepetember 2022 at the Southbank Centre, London. Still, with a cultural mission-obviously!

As a visual artist, seeing and enjoying extraordinary art by disabled artists from various cultural backgrounds, genders, beliefs, disciplines, practices, and their diverse artistic forms makes Unlimited one of my biggest inspirations after my previous visit in 2016. Which inspired the creation of the first and largest disability arts festival in Indonesia called 'Festival Bebas Batas' in 2018.
The spirit and ambition of Unlimited Festival celebrates disability as an identity through art, but also how Unlimited gives such a great 'value' to every artwork and the artists involved, and how accessibility is very well-integrated. It's clear how art plays a very big role in shifting public thinking and bringing about political change towards disabled-folks, both visible and invisible disabilities. Artists and practitioners from various countries with diverse backgrounds and artistic practices come to network, discuss, find solutions, explore opportunities and collaborative potential in the future.
International Artist Delegate: Hana Madness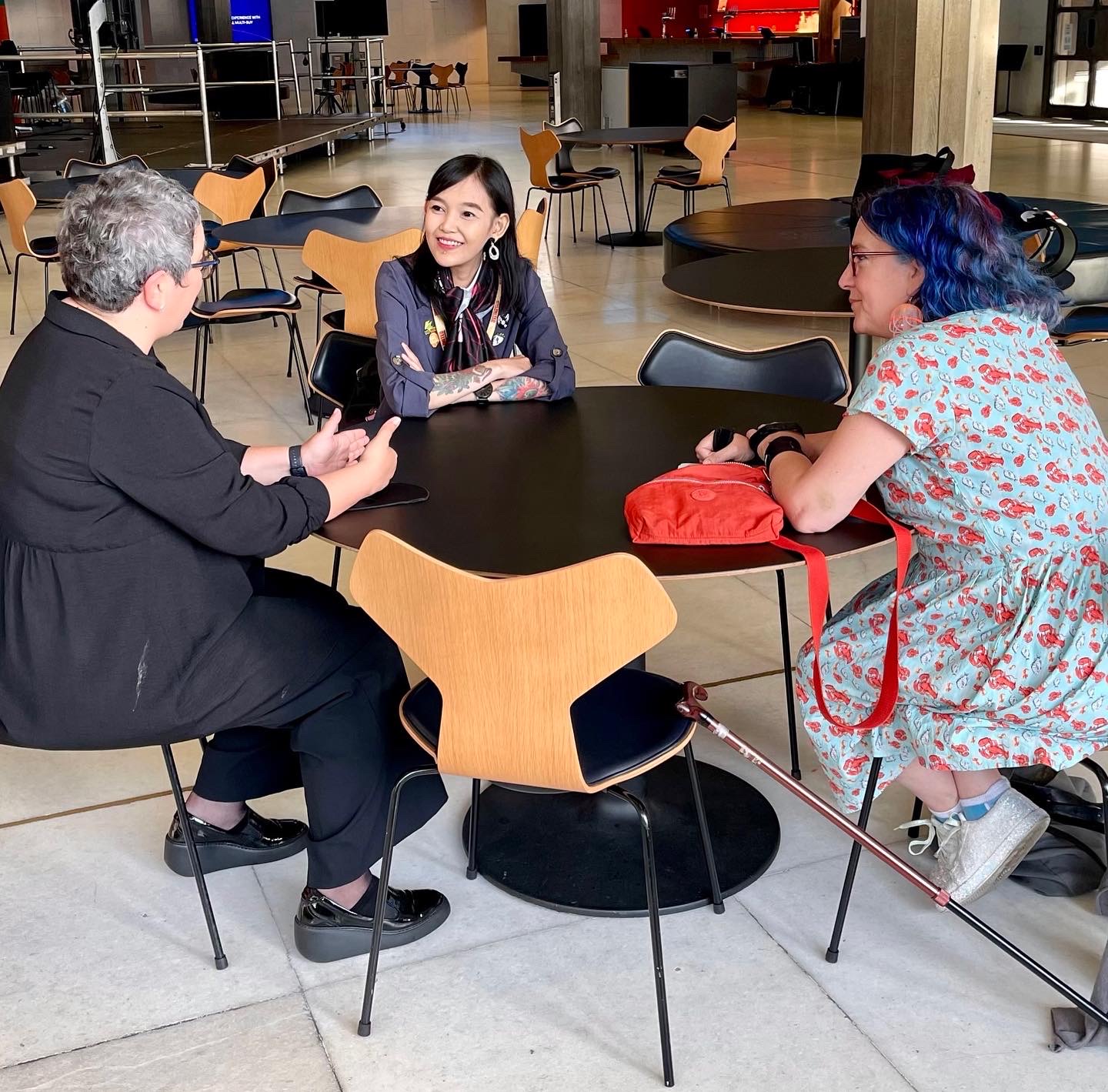 The budget allocation is focused on creating an accessible and inclusive art festival where Unlimited is very consistent about these things. From Sign Language Interpreters, Captioning, 'Speech-toText Transcription' for deaf people, also for audiences who are not fully fluent in English. I met many delegates who were very open to me if they don't fully speak English, and I also felt that the technology really helped me to understand the context of the discussion better by looking at the screen so that I could maximize my presence to be actively involved. This technology was also used in every performance with spoken words. Then there's also 'Audio Description' provided which is a means to inform those with blindness or visual impairments about visual content that provides information about actions, characters, scene changes, on-screen text, and other visual content. Even 'Dog Assistance' for blind people is allowed to enter the building.
There was also a room called 'Public Rest Space' which is similar to 'Quite Room', provided inside the building that can be used by everyone, especially for 'neurodivergent people' or anyone who needs time to take a break from the crowd. They're very detailed in providing access for people like me who often feel exhausted amidst the noises in my head and surroundings.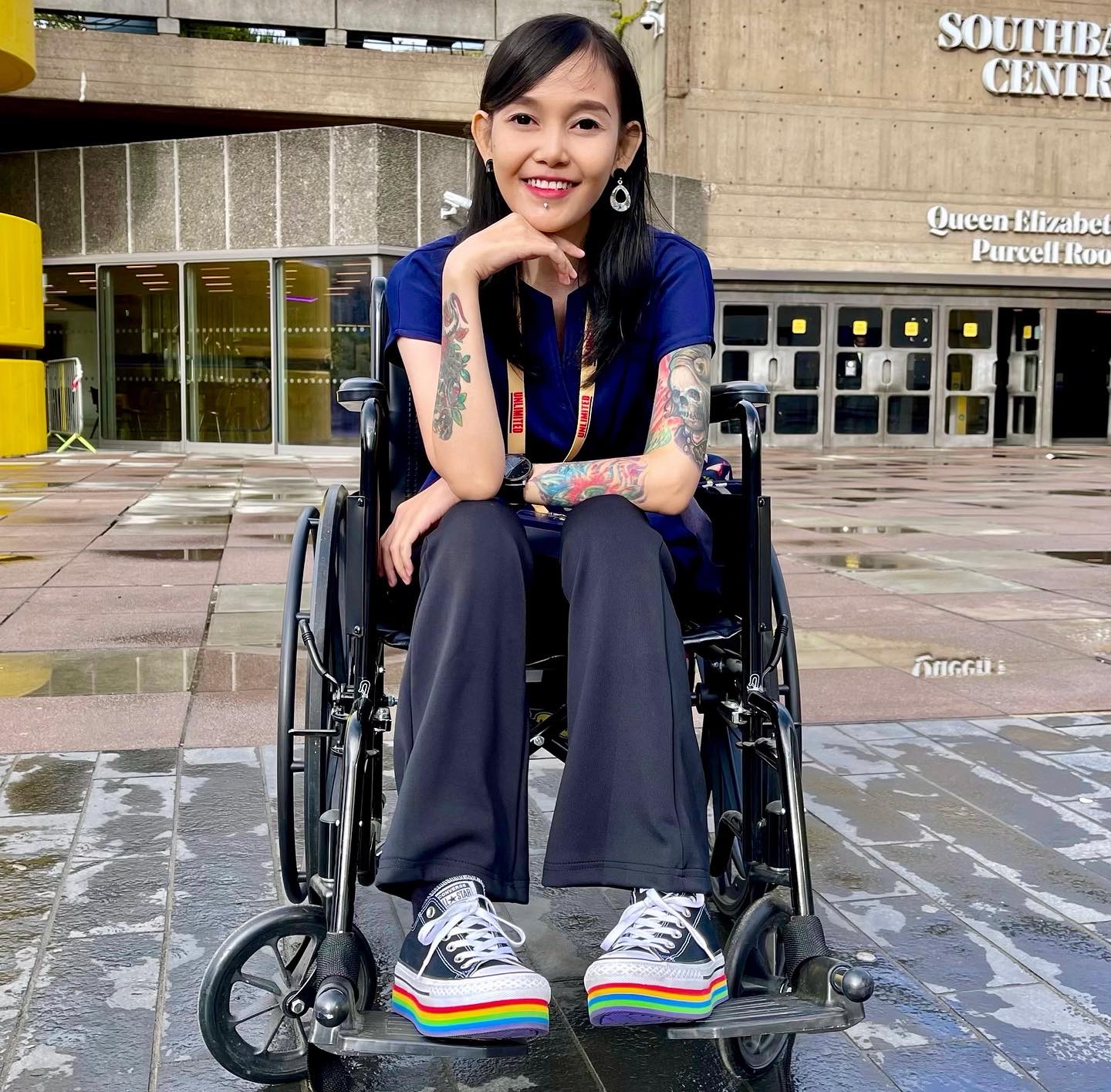 There, in a few days I used the wheelchair access that has been provided due to my physical health. Even though I din't get used to it, but honestly I felt safe and supported because all the team were very supportive and helpful both from Unlimited and the Southbank Centre.
I could see the culture of people to come to enjoy and appreciate art is very big there. Unlimited is a disability festival, but I saw a lot of non-disabled people came and enjoyed it. Evidently, some ticketed shows were sold out, while in Indonesia maybe only people with the same frequency will come.
My visit this time has increased my literacy on disability which is very closely related to accessibility, self-identity, diversity, equity, and inclusion, as well as how the disabled community celebrates their existence as part of the world that also has a positive contribution to create a disability-friendly ecosystem. So, I can say that Unlimited should be a reflection of how art festivals in Indonesia should be held, so that the needs of disabled people to enjoy art and public spaces are no longer seen as an exception.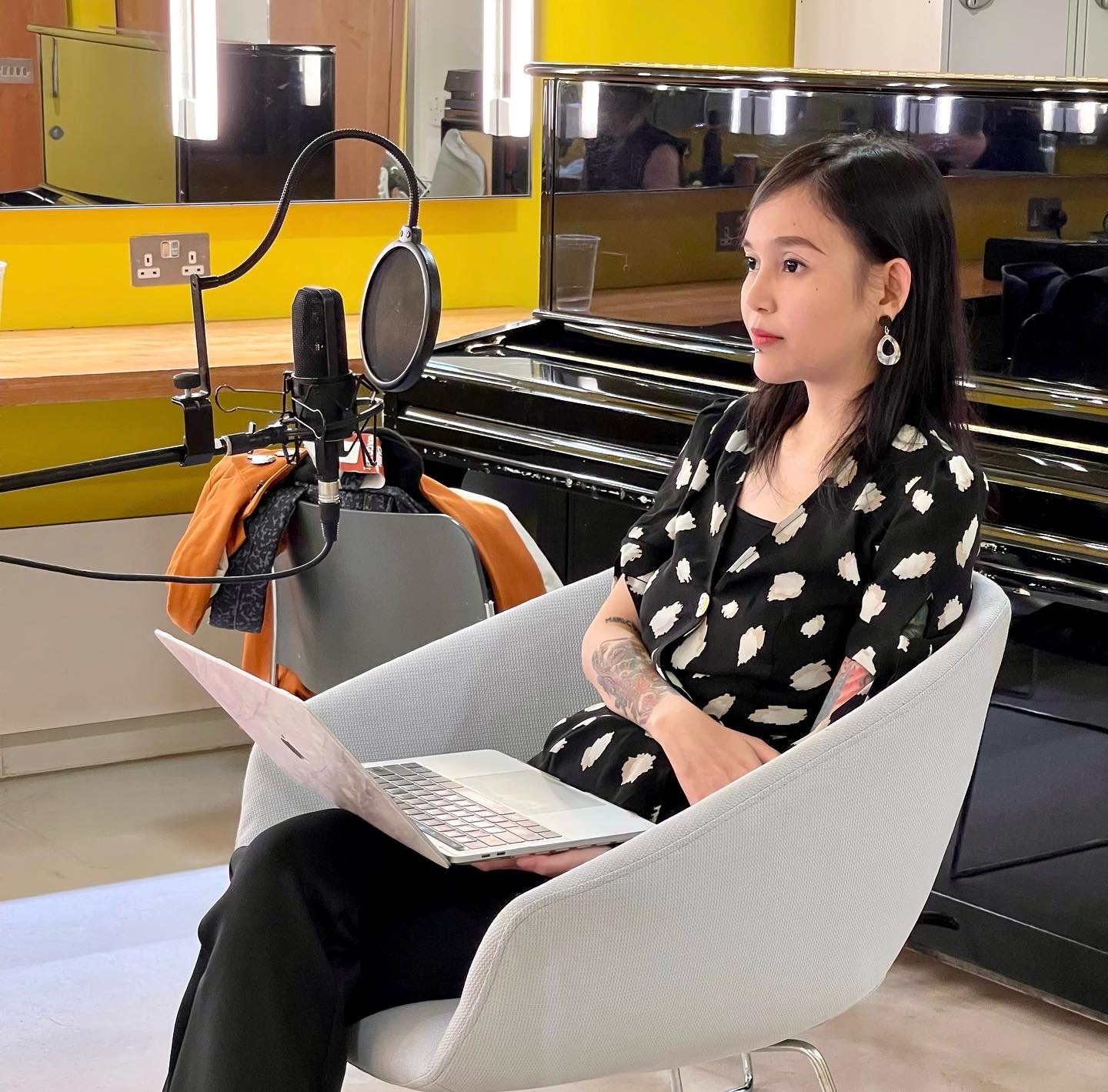 Not to forget, on the last day of the festival, I was involved in 'Unlimited Podcast' along with 2 other international artist delegates, called Estela Lapponi from Brazil and Wonyoung Kim from South Korea. We did the recordings one by one, where I told about who I am and my artistic practices that are closely related to mental health disability, about my experience and the highlights of the festival, my impressions of disability arts in UK, and a bit about the disability arts scene in Indonesia and how does my work fit into that. The podcast will be released globally by Unlimited Festival. So stay tuned! 🙂